Financial Controller – Hiring Now!
Remote • Full-time • Forecasting • Data Analysis
Carrot is looking to hire a full-time Financial Controller.
Carrot is a fast-growing SaaS company that helps small businesses, in particular, real estate investors and high performing real estate agents, cut through the clutter online to grow leads and revenue with our lead gen and content marketing tools. That's what we do… that's what we challenge ourselves to be the best in the world at. But our "why" is what truly excites us every single day we show up to work.
OUR WHY:
"To Add Humanity To Business and Help People Regain Time In Their Lives For The Things That Matter."
Learn more about what we do @ Carrot.com →
More About The Financial Controller Role
Carrot is looking for an experienced Financial Controller who loves SaaS metrics and empowering a Leadership team with data and insights. In this role, you will help us manage and push forward key projects that will enable us to spot the biggest opportunities in our business to get us to the next level. If you love the quick ratio, and love building cohort reports you are in the right place. If you want to just put numbers where they belong and check off your task list, we likely aren't a fit for you.
You might be a match if you have…
A Bachelor's degree in Finance and/or Accounting. MBA preferred; CPA preferred.
5+ years of accounting/finance experience in SaaS or online marketplace business.
A high level of integrity and dependability with a strong sense of urgency and results-orientation.
Fluent in all aspects of a P&L, Balance Sheet, and Cash Flow.
Strong problem-solving skills and ability to exercise sound judgment and make decisions based on accurate and timely financial analysis.
Excellent verbal and written communication skills.
High competency in Microsoft Office suite as well as Quickbooks (or other accounting software programs).
The ability to pivot and be flexible while still maintaining the integrity of data/processes. Thrive in a dynamic, high-performance environment.
Goals & Responsibilities
Accounting – oversee our accounting and ensure we are GAAP compliant.
Ownership of our financial planning and accounting systems and processes.
Strategic partner – work with the leadership team on financial planning and analysis.
Team building – assist in building and managing a finance team.
Reporting – create standard financial reports on time.
Forecast – create a forecasting model and keep it accurate and up to date.
Equip leaders with the information required by them to carry out their assigned responsibilities.
Budgets – work with our team to create budgets that support growth.
Compliance – ensure compliance with GAAP and applicable federal, state, and local regulatory laws and guidelines for financial and tax reporting.
Flexibility – perform ad-hoc financial analysis.
De-risk – ensure we are removing financial and accounting risks whenever possible.
Negotiate and manage – select vendor agreements.
Create and improve – reporting and accounting systems.
Create and update financial projections and models.
Learn More About
Carrot & Our Mission
Working At Carrot
Our Members Come First 🏆
We love helping our members generate leads and close deals. Making an impact on their lives fires us up. We share customer success stories daily.

We Love Innovation 📈
We love being on the cutting edge of technology and performance. If it helps our members generate leads we want to test and deploy it.

Leave A Legacy ♥️
We take our brand VERY SERIOUSLY. You will see orange everything when you join Carrot. We are passionate about positively affecting our communities.
We Love To Have Fun 🥕
Our culture is laid back and fun. We are a group of like-minded individuals all trying to achieve a common goal.
Who You'll Be Working With
The Operations team is the oil that keeps the Carrot engine moving.
We connect all teams together to ensure efficient utilization of company resources.
We help execute the vision of the Leadership team.
Alex
Director of Operations
Tim
Project Coordinator
Andre
Knowledge Base Coordinator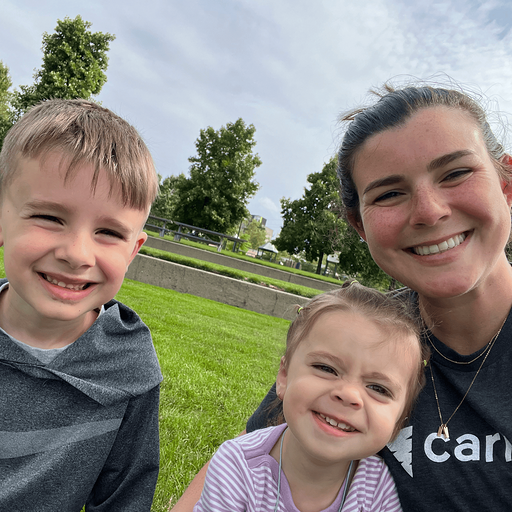 Danni
People Team Leader
The Serious Stuff
This position will pay a very competitive salary and bonuses along with other attractive benefits:
Fully remote work environment.
Paid vacation time.
Paid holidays.
$500 per year to contribute toward a charity you're passionate about.
Growth Perks:

Free Books: Reading a book to help you grow in your life? Awesome, we'll buy it for you!
Courses & Seminars: If you find resources that will help you improve your skills in life/business, we'll cover all or part of the cost.
Gym Stipend: Physical fitness is a big deal, so we'll pick up the tab of your monthly gym membership up to $60/month.

Performance Bonuses: From time to time when the team crushes it, we all get rewarded. These aren't scheduled bonuses, but we find that our team members are surprised by these perks.
Medical & dental coverage: 75% paid for.
401k Plan
The chance to learn things in a way you'd never be able to learn in a large organization.
Ready To Take The First Step?
Update your resume
Be prepared to answer the following questions:

Do you have experience working with a SaaS company?
Have you ever migrated from desktop accounting software to cloud-based software?
Have you ever moved accounting from cash to accrual-based?
Are you familiar with and comfortable with financial planning and analysis?
Do you LOVE creating budgets and forecasts?
Which SaaS metric do you think is most influential in creating growth?

Are you familiar with the quick ratio and how it's calculated?
When do you typically expect to close your month-end books?
What is your biggest career goal?

What company do you admire the most?
What are the last three books you've read?

Get your resume ready and click the "Apply Now" button below to get started.