Director of Demand Generation & Marketing – Hiring Now!
Remote • Full-time • Customer Acquisition • Lead Conversion
Carrot is looking to hire a full-time Director of Demand Generation & Marketing!
Carrot is a fast-growing SaaS company that helps small businesses, in particular, real estate investors and high performing real estate agents, cut through the clutter online to grow leads and revenue with our lead gen and content marketing tools. That's what we do… that's what we challenge ourselves to be the best in the world at. But our "why" is what truly excites us every single day we show up to work.
OUR WHY:
"To Add Humanity To Business and Help People Regain Time In Their Lives For The Things That Matter."
Learn more about what we do @ Carrot.com →
More About The Director of Demand Generation & Marketing Role
As the Director of Demand Generation & Marketing at Carrot, you'll be a part of our Executive Leadership Team and lead the day to day efforts of our demand gen/marketing team. You'll report directly to the CEO and be in charge of crafting and executing Carrot's efforts to grow our inbound traffic efforts, convert qualified leads, nurture, and scale customer acquisition. If you're used to working with $20M in venture funds in the bank to execute a dynamic demand gen. program, this role may not be the right for you. But if you're resourceful, creative, and committed to building a small team (our current Marketing team is 4 people, with the immediate budget to grow the team) of A-players on the demand gen team to do big things, take the steps below to submit your application to set up a chat with us. We're pumped to get our message to the world and to help you grow as an even greater leader in the process!
You might be a match if you…
Clearly understand the difference between Demand Generation vs. Lead Generation.
Thrive on owning a lead commit.
Are used to growing leads quarter over quarter (momentum!).
Are data-driven (we have tons of unused data to leverage in content).
Love creating demand for great products with amazing content.
Love leading small teams to pull outsized results.
Get a gut ache when great content sits on a blog just waiting for people to show up to read it.
Love seeing great ads that hook you (and secretly save them to model for your own).
Are honest, ethical, and won't compromise the values to convert a lead or make a sale
Know SaaS Metrics inside and out.
Are used to working with remote teams (or want to move to our HQ in Roseburg, OR).
Have owned a 7+ figure per year budget with successful results.
Want to work for a company that is stable, growing, and leads with our values.
4+ years developing an inbound marketing strategy for SMB successfully.
Experience with email automation tools, WordPress, AdTech platforms, and data reporting tools
Goals & Responsibilities
Align marketing activities with the go-to-market strategy, corporate objectives, and sales goals.
Set strategic and operational plans for the growth marketing function, including goals and objectives, resources, hiring, budget, and prioritization of initiatives to maximize output
Develop and maintain reporting dashboards to track progress and key metrics.
Coach and lead the demand gen. team members to success and make team changes as necessary.
Own strategy, execution, and results for demand gen. efforts including:

Content marketing/inbound, paid ads, social, partnerships, and webinars/events

Work with our design and dev. teams to develop targeted consumer-facing landing pages
Partner with sales & management to identify targets for account-based marketing (ABM) programs.
Continuously evaluate performance/ROI of campaigns, adjusting demand tactics/strategy accordingly.
Own full-funnel reporting and analytics per customer segment, traffic source, and by funnel.
Collaborate in the direction and expansion of our marketing website – Carrot.com.
Effectively and efficiently lead the Marketing team meetings.
Own the marketing calendar & coordinate efforts and resources with product, sales, and CS.
Develop a deep understanding of our industry, competitive landscape, the markets' needs and challenges, and where Carrot fits in to solve a big problem better than anyone else in the world.
Learn More About
Carrot & Our Mission
Working At Carrot
Our Members Come First 🏆
We love helping our members generate leads and close deals. Making an impact on their lives fires us up. We share customer success stories daily.

We Love Innovation 📈
We love being on the cutting edge of technology and performance. If it helps our members generate leads we want to test and deploy it.

Leave A Legacy ♥️
We take our brand VERY SERIOUSLY. You will see orange everything when you join Carrot. We are passionate about positively affecting our communities.
We Love To Have Fun 🥕
Our culture is laid back and fun. We are a group of like-minded individuals all trying to achieve a common goal.
Who You'll Be Working With
Trevor
CEO & Interim Director of Demand Generation & Marketing
Brendan
Content Marketing Specialist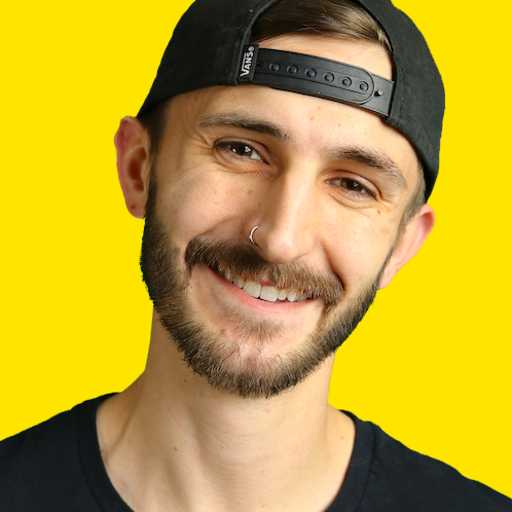 Brady
Digital Media Specialist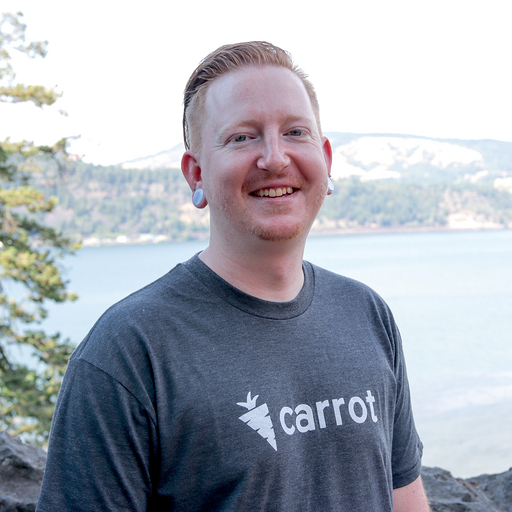 Stephen
Digital Acquisition Manager
The Serious Stuff
This position will pay a very competitive salary and bonuses along with other attractive benefits:
Paid vacation time.
Paid holidays.
$500 per year to contribute toward a charity you're passionate about.
Growth Perks:

Free Books: Reading a book to help you grow in your life? Awesome, we'll buy it for you!
Courses & Seminars: If you find resources that will help you improve your skills in life/business, we'll cover all or part of the cost.
Gym Stipend: Physical fitness is a big deal, so we'll pick up the tab of your monthly gym membership up to $60/month.

Performance Bonuses: From time to time when the team crushes it, we all get rewarded. These aren't scheduled bonuses, but we find that our team members are surprised by these perks.
Medical & dental coverage: 75% paid for.
401k Plan
The chance to learn things in a way you'd never be able to learn in a large organization.
Ready To Take The First Step?
Update your resume
Prepare a one-page cover letter answering the following questions:
What are you doing for a job right now?
Why are you ready for your next challenge?
Why are you drawn to come work for us at Carrot to further our mission?
Which of our Core Values do you resonate with most and why?
What are the top 2 companies you admire?

Why do you feel these companies are shining examples of amazing demand generation execution in action?
What is one thing you LOVE about what each company does?

List 2 examples of recent marketing efforts you've led to extraordinary results.

Include links to funnel pages, the content generated traffic, and leads well, examples of how you've crafted a plan for your team, etc.
Include numbers, your thought process behind the effort, and anything else you feel is pertinent to the success of the effort.

Provide 1 example of a campaign/demand gen. effort that you tried that didn't work.

Explain in 1-3 sentences why it didn't work, and what you did to adjust/pivot.
Get your resume & cover letter ready and click the "Apply Now" button below to get started!