Customer Success Manager – Hiring Now!
Remote • Full-time • Advocacy • Retention
Carrot is looking to hire a full-time Customer Success Manager!
Carrot is a fast-growing SaaS company that helps small businesses, in particular, real estate investors and high performing real estate agents, cut through the clutter online to grow leads and revenue with our lead gen and content marketing tools. That's what we do… that's what we challenge ourselves to be the best in the world at. But our "why" is what truly excites us every single day we show up to work.
OUR WHY:
"To Add Humanity To Business and Help People Regain Time In Their Lives For The Things That Matter."
Learn more about what we do @ Carrot.com →
More About The
Customer Success Manager Role
Customer Success Managers work directly with Carrot customers to help drive our customer's use of Carrot, and ultimately help drive their success. With a focus on Account Management & Retention, Revenue Growth, and Customer Advocacy, you will be proactively reaching out to customers to offer strategy, product and service solutions, company news, and other forms of proactive communication.
As a Customer Success Manager you will be involved directly in the creation, implementation, use, and iteration of the processes and systems we use as a Customer Success team. You will work closely across departments on both internal and external projects that impact how well we serve our team and our customers.
Your primary areas of work will be:
Account management and retention.
Revenue growth through expansion and upsell opportunities.
Customer advocacy.
Using data to make decisions and reach out to high-value customers.
You might be a match if…
You are process-oriented & a self-starter.
You are comfortable with helping to create processes and systems used for daily success.
You have a minimum of 2 years of experience as a customer success manager or other relevant experience.
You have exceptional verbal, written, and presentation skills.
You have a proven ability to inspire, coach, and motivate a customer to find success with a product.
You have the ability to provide a great customer service experience via phone and email.
You have the ability to work effectively both independently and as part of a team.
You have experience using computers for a variety of tasks.
You're competent in using Google apps, such as Drive, Docs, Sheets, and Slides.
You have a deep understanding of the Carrot platform, SEO, and marketing strategy
You are familiar with 3rd party integrations such as CRM's and domain hosts.
You have strong empathy for a customer's success.
Goals & Responsibilities
Understand the customer journey and look at points of optimization to improve product adoption and reduce churn.
Be an expert in our product and understand the key factors that contribute toward having success with Carrot.
Drive retention and growth opportunities for our most valuable customers by understanding their business needs and mapping a plan for success.
Master and be able to communicate value in new product features when they roll out.
Proactively identify opportunities to drive feature adoption and guide members through the success points within our product.
Drive revenue growth through proactively identifying opportunities for expansion MRR and service upsells.
Execute on campaigns to match customers needs and goals to plans and services that ensure their success
Collaborate closely with sales, marketing, and services teams to support renewal, expansion, and upsell opportunities.
Quickly identify gaps in our product that impact the success of our customers and collaborate with the teams needed to resolve those issues.
Be invested in our members' successes, celebrate milestones, collect feedback, and turn customers into evangelists, testimonials, and case studies.
Maintain an understanding of real estate trends and best practices.
Report key metrics weekly and monthly; and use that data to proactively identify opportunities to improve processes and results.
Learn More About
Carrot & Our Mission
Working At Carrot
Our Members Come First 🏆
We love helping our members generate leads and close deals. Making an impact on their lives fires us up. We share customer success stories daily.

We Love Innovation 📈
We love being on the cutting edge of technology and performance. If it helps our members generate leads we want to test and deploy it.

Leave A Legacy ♥️
We take our brand VERY SERIOUSLY. You will see orange everything when you join Carrot. We are passionate about positively affecting our communities.
We Love To Have Fun 🥕
Our culture is laid back and fun. We are a group of like-minded individuals all trying to achieve a common goal.
Who You'll Be Working With
We are proud to be the proactive outreach extension of the Revenue team!
We use our data and expertise to help and celebrate with our best customers.
Katie
Affiliate Program Manager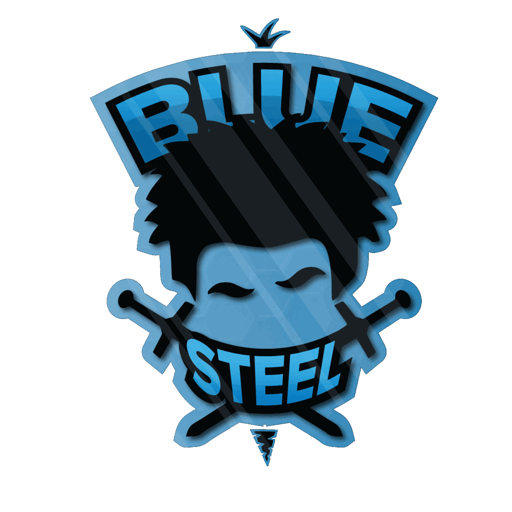 Josh
Customer Success Manager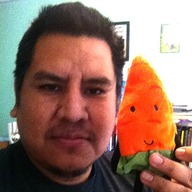 Adrian
Customer Success Manager
The Serious Stuff
This position will pay a very competitive salary and bonuses along with other attractive benefits:
Paid vacation time.
Paid holidays.
$500 per year to contribute toward a charity you're passionate about.
Growth Perks:

Free Books: Reading a book to help you grow in your life? Awesome, we'll buy it for you!
Courses & Seminars: If you find resources that will help you improve your skills in life/business, we'll cover all or part of the cost.
Gym/Home Workout Equipment Stipend: Physical & mental health is a big deal, so we'll pick up the tab of your monthly gym membership or help you set up your home gym (up to $60/month).

Performance Bonuses: From time to time when the team crushes it, we all get rewarded. These aren't scheduled bonuses, but we find that our team members are pleasantly surprised by these!
Medical & dental coverage: 75% paid for.
401k Plan + 3% contribution from Carrot
The chance to learn things in a way you'd never be able to learn in a large organization!
---
Ready To Take The First Step?
Update your resume
Be prepared to answer the following questions:

Do you have at least 2 years of customer success or customer service experience?
Do you have 1-2 years of experience with industry-standard tools (chat/email systems, CRM, etc)?
Are you comfortable interacting with customers via both phone and video?
Why do you think you're an awesome Customer Success Manager? Give specific and quantifiable examples of past achievements and/or accolades.

What's one of the toughest challenges that you've overcome? How did you overcome it?
What are the last three books you've read?
What do you like to do for fun?
Explain what you're doing now for a job.

If you don't have one, explain why.
If you currently have a job, explain why you're looking elsewhere.
Get your resume ready and click the "Apply Now" button below to get started.