Customer Support Hero — Hiring Now!
Remote • Full-time • Front Line Support
Carrot is looking to hire a full-time Customer Support Hero.
Carrot is a fast-growing SaaS company that helps small businesses, in particular, real estate investors and high performing real estate agents, cut through the clutter online to grow leads and revenue with our lead gen and content marketing tools. That's what we do… that's what we challenge ourselves to be the best in the world at. But our "why" is what truly excites us every single day we show up to work.
OUR WHY:
"To Add Humanity To Business and Help People Regain Time In Their Lives For The Things That Matter."
Learn more about what we do @ Carrot.com →
More About The
Customer Support Hero Role
Here at Carrot, we pride ourselves on providing our customers with world-class support. In this role, you will be the face of Carrot to every customer who works with you. You will have the ability to impact our customers on a daily basis by not only helping them get more value out of Carrot but by being a beacon of our Carrot Core Values as well.
You might be a match if you have…
Exceptional verbal, written, and presentation skills.
The ability to provide a great customer service experience via phone and email
Experience making people smile through both spoken and written words. 🙂
The ability to work effectively both independently and as part of a team.
Experience using computers for a variety of tasks including taking screenshots, using a password manager, navigating our software interface, and more.
The ability to type at least 60 words per minute.
Competency in Google apps, such as Drive, Docs, Sheets, and Slides.
Knowledge & experience using WordPress.
Goals & Responsibilities
Tier One support for basic customer issues.
Maintain personal conversation ratings at or above 95%.
Collaborate with other team members to find ways to improve the customer experience on a daily basis.
Keep average chat response time under 4 min's during regular business hours.
Ensure email response within 24 hours.
Provide inbound & outbound phone support.
Identify product changes that will affect the following: decrease churn, increase ARPU, increase adoption rates, increase NPS scores.
Learn More About
Carrot & Our Mission
Working At Carrot
Our Members Come First 🏆
We love helping our members generate leads and close deals. Making an impact on their lives fires us up. We share customer success stories daily.

We Love Innovation 📈
We love being on the cutting edge of technology and performance. If it helps our members generate leads we want to test and deploy it.

Leave A Legacy ♥️
We take our brand VERY SERIOUSLY. You will see orange everything when you join Carrot. We are passionate about positively affecting our communities.
We Love To Have Fun 🥕
Our culture is laid back and fun. We are a group of like-minded individuals all trying to achieve a common goal.
The Customer Team Mission Statement
Every day we strive to support our members and help them reach their goals, whatever they may be. Whenever there's a problem our members have, we're there. Whenever someone needs help, we're there. Whenever our members need to vent to someone we're there. There's a reason we're called "heroes" and it's because whenever someone needs it, we're there. As long as it's between the hours of 8am – 5pm Pacific 🧡
Who You'll Be Working With
Mason
Customer Support
Team Lead
Jake
Customer Support Hero II
Nathan
Customer Support Hero I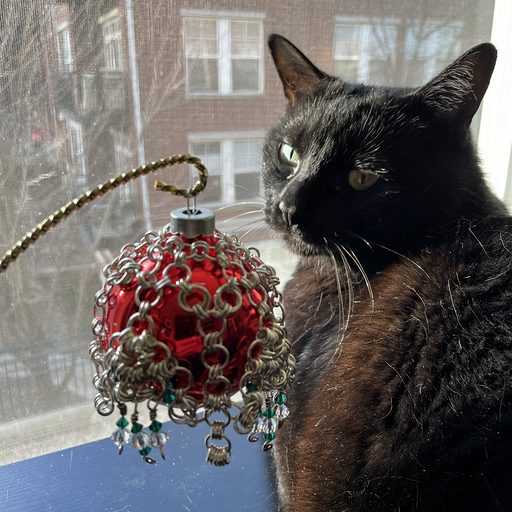 Beth
Customer Support Hero I
Ryan
Customer Support Hero I
The Serious Stuff
This position will pay a very competitive salary and bonuses along with other attractive benefits:
Paid vacation time.
Paid holidays.
$500 per year to contribute toward a charity you're passionate about.
Growth Perks:

Free Books: Reading a book to help you grow in your life? Awesome, we'll buy it for you!
Courses & Seminars: If you find resources that will help you improve your skills in life/business, we'll cover all or part of the cost.
Gym Stipend: Physical fitness is a big deal, so we'll pick up the tab of your monthly gym membership up to $60/month.

Performance Bonuses: From time to time when the team crushes it, we all get rewarded. These aren't scheduled bonuses, but we find that our team members are surprised by these perks.
Medical & dental coverage – 75% paid for.
401k Plan
The chance to learn things in a way you'd never be able to learn in a large organization.
Ready To Take The First Step?
Update your resume
Be prepared to answer the following questions:
Why do you think you're an awesome Customer Support Hero? Give specific and quantifiable examples of past achievements and/or accolades.

Describe your experience in running projects, working with people to troubleshoot problems, and in your skills to communicate in awesome ways with clients.
What's one of the toughest challenges that you've overcome? How did you overcome it?
What are the last three books you've read?
What do you do for fun?
Explain what you're doing now for a job.
If you don't have one, explain why.
If you currently have a job, explain why you're looking elsewhere.

Get your resume ready and click the "Apply Now" button below to get started.